About Anduin.net
Anduin.net is a server and a network of servers run by myself with the help of a couple of friends. They serve mainly to satisfy my desire to learn BSD and network administration, and provide myself, my family and many of my friends with various computing services like email, web, etc.
Major projects hosted on Anduin include Scribus, iusethis and resc.info. In addition to hardware I've scraped together over the years, Sun sponsored me with a T1000 server lately, on which iusethis is currently hosted. It represents the beginning of my venture into Solaris- and Sparc-land ... time will tell how I fare.
..and I say:

erk: C0 CE FE 84 C2 27 F7 5B D0 7A 7E B8 46 50 9F 93
     B2 38 E7 70 DA CB 9F F4 A3 88 F8 12 48 2B E2 1B
riv: 47 EE 74 54 E4 77 4C C9 B8 96 0C 7B 59 F4 C1 4D
pub: C2 D4 AA F3 19 35 50 19 AF 99 D4 4E 2B 58 CA 29
     25 2C 89 12 3D 11 D6 21 8F 40 B1 38 CA B2 9B 71
     01 F3 AE B7 2A 97 50 19
R:   80 6E 07 8F A1 52 97 90 CE 1A AE 02 BA DD 6F AA A6 AF 74 17
n:   E1 3A 7E BC 3A CC EB 1C B5 6C C8 60 FC AB DB 6A 04 8C 55 E1
K:   BA 90 55 91 68 61 B9 77 ED CB ED 92 00 50 92 F6 6C 7A 3D 8D
Da:  C5 B2 BF A1 A4 13 DD 16 F2 6D 31 C0 F2 ED 47 20 DC FB 06 70

Thanks to Jonathan Shapiro, aka Zapiro, and The Mail & Guardian, for having the courage.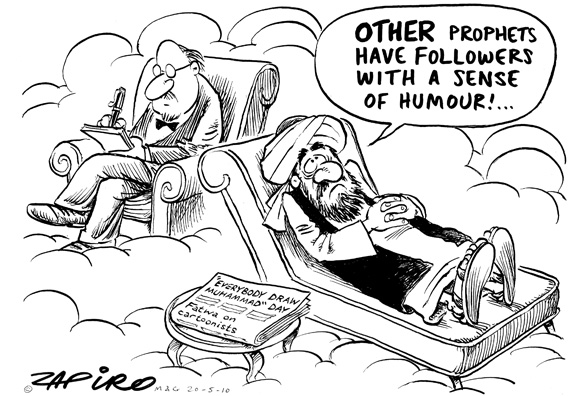 Jeg er prinsipiell motstander av datalagringsdirektivet. Jeg mener det fører med seg inngrep i personvernet som ikke kan forsvares. I tillegg vil det være håpløst å gjennomføre i praksis, da det er alt for mange muligheter for å omgå det.
Følgende ble i dag sendt inn som spørsmål til APs Helga Pedersen, med håp om at det besvares i morgendagens nettmøte på Dagbladet:
Dersom argumentene for å innføre DLD er alvorlig ment, så er den eneste logiske konsekvensen at det samtidig må bli både forbudt og teknisk vanskelig- eller umuliggjort for den enkelte å beskytte sin kommunikasjon.

For telefoni er dette kanskje ikke umiddelbart enkelt - men det finnes i dag gode alternativer til den klassiske telefonien.

For epost er dette latterlig enkelt; man trenger f.eks. ikke benytte epost-tjenesten til sin internett-leverandør, og man kan sikre at all kommunikasjon mellom en selv, epost-tjener og epost-mottager er kryptert eller på andre måter uidentifiserbar.

Annen bruk av internett kan svært enkelt anonymiseres.

Det er godt kjent at kriminelle elementer allerede benytter slike teknikker, og dette vil bare bli mer utbredt etter hvert som DLD og andre tilsvarende mottiltak blir iverksatt.

"Uønsket aktivitet" i fremtiden vil, uten et forbud og tekniske virkemidler mot slikt, utelukkende foregå på en slik måte at det ikke kan spores uansett.

Vil et slikt forbud komme? Eller har ledelsen i AP så elendige rådgivere at man ikke har tenkt denne tanken helt ut?
Mine forhåpninger om et fornuftig svar er ikke store. Det merkelige er at jeg ikke har hørt noen andre stille henne, eller andre i AP eller Høyre, samme spørsmål. Det snakkes om personvern, noe som er svært viktig i denne sammenhengen, men lite om svakhetene i DLD. Svakheter som gir tegn om hva som kommer senere, og som ærlig talt gjør meg mørkeredd...
Just spent the better part of the day upgrading packages on anduin.net ... Still not done.
Yay. The new MacBook Pro (15" at least) supports the control and volume buttons AND the microphone on the iPhone headset (and the in-ears, third-party ones, etc.)! Why can't this be supported on the 2nd-gen Air?!?